RESTAURANT
Open only for dinner, the restaurant of the structure welcomes guests in two panoramics rooms.
The first room has been converted from the old "yard" in front of the circular structure and is surrounded by green and cared gardens.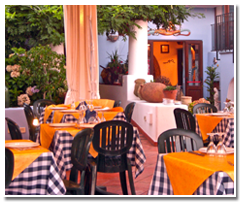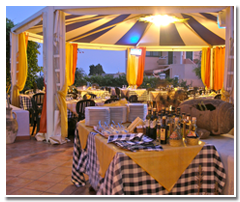 The second room was created by a wonderful terrace above the entrance and has a wider view of the country and on the coasts of Sicily and Calabria.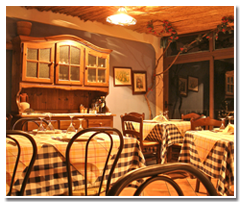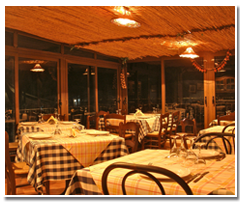 OUR SPECIALITIES
What distinguishes our kitchen is the traditional nature of the flavors and authenticity of the products used, all of our production.
Among the proposed dishes, a special place is occupied by the rich and colorful course of hors d'oeuvres of fresh vegetables, homemade macaroni from the "zu Peppino" and the famous sweet and sour rabbit.